~ Survive To Revive ~
Part 2 of the GANTZ film saga. With an intense and gripping story different from the original manga, this explosive film will grab you and keep you in suspense.
Kei Kurono along with the other members cannot escape the world of Gantz and are forced to continue fighting in order to earn points until they reach 100. With those points, Kei is determined to resurrect those who have been killed in the missions. But with the emergence of a mysterious man investigating the Gantz members, Gantz begins to act up and the next target shocks the members. Some fight for love, some for justice but what will each member sacrifice?
---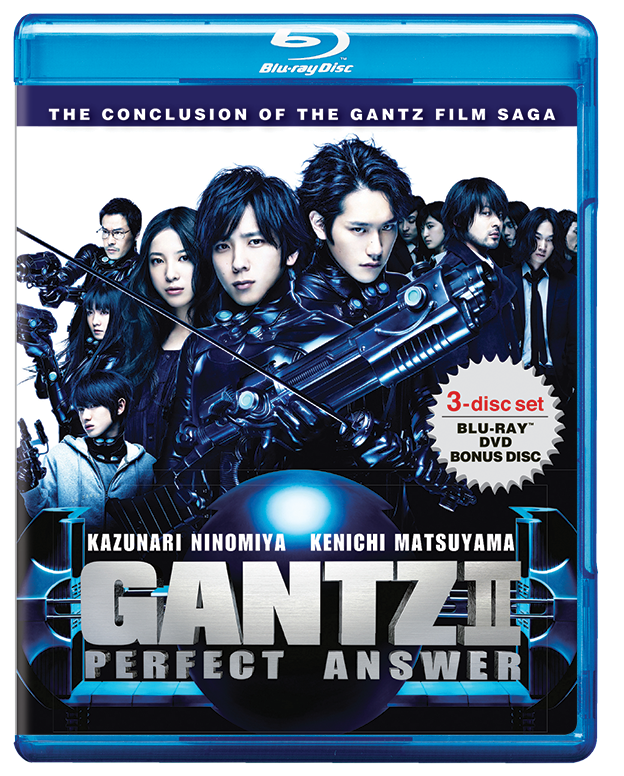 Gantz II: Perfect Answer
(3-disc set | Blu-ray, DVD and Bonus Disc)
【Disc 1】Blu-Ray Feature Film (Subtitles and Dubbed)
【Disc 2】DVD Feature Film (Subtitles and Dubbed)
【Disc 3】Bonus DVD "Exclusive director & interview" (Subtitles)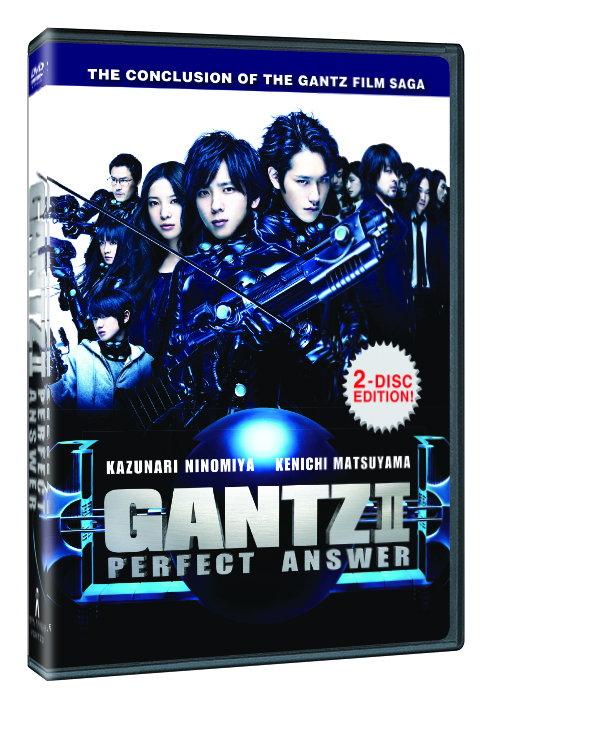 Gantz
(2-disc set | DVD)
【Disc 1】"GANTZ" FEATURE FILM
Original Japanese and English Overdubbed options
【Disc 2】Bonus Footage
Exclusive Director's Interview (Director Shinsuke Sato)


---
Credits:
Based on the manga by Hiroya Oku
Cast: Kazunari Ninomiya, Kenichi Matsuyama
Director: Shinsuke Sato
2011 / Japan / 140 min / Japanese with English Subtitles / English Dubbed
Official Selection:
New York Asian Film Festival 2011 / Fantasia International Film Festival 2011 and more!
© Hiroya Oku/Shueisha © 2011 "GANTZ" FILM PARTNERS
---