~ Vanquish or Die. Again. ~
This two-part feature film, based on the popular Japanese manga and anime series GANTZ, is the ultimate survival game. The GANTZ manga debuted in the July 2000 issue of Weekly YOUNG JUMP (SHUEISHA Inc.) introducing a unique storyline of people being spared from death only to be summoned by an entity known as "GANTZ" to battle aliens. The YOUNG JUMP Comics' ongoing sci-fi action epic has become a smash hit bestseller in Japan. The film stars Kazunari Ninomiya, who has received international acclaim for his performance in Clint Eastwood's Letters from Iwo Jima, and Kenichi Matsuyama, who has won numerous awards and praises for his portrayals of unique characters in films such as Death Note, Detroit Metal City, and Norwegian Wood (the film adaptation of the popular Haruki Murakami novel).
Kei Kurono and his childhood friend Masaru Kato attempt to save a man who has fallen onto the train tracks but are run down by an oncoming train. However, rather than finding themselves dead, they are transported to a strange apartment in which they find a mysterious black orb known as 'GANTZ'. In this inescapable room, they are provided weaponry and forced into participating in the extermination of 'aliens' in order to survive. While Kurono chooses to fight for survival, Kato refuses to engage in battle and rejects a world controlled by violence. Kurono and Kato along with the others sharing their fate are pushed to their limits in the relentless battles against the aliens. Is this world, which tests your will to survive, a game or reality?
---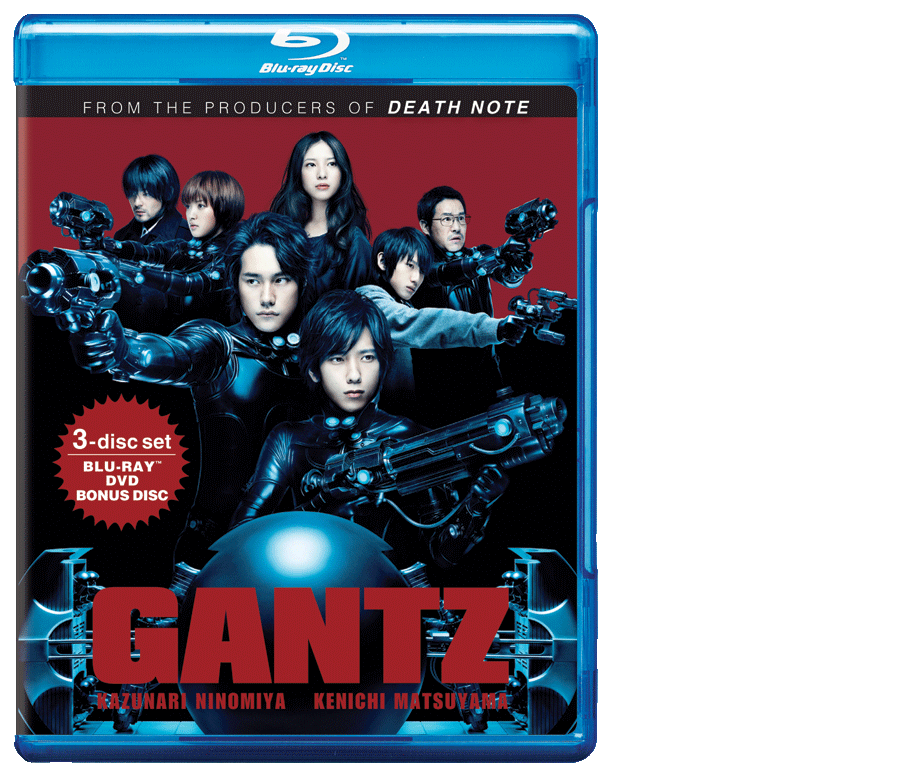 Gantz
(3-disc set | Blu-ray, DVD and Bonus Disc)
【Disc 1】Blu-Ray Feature Film (Subtitles and Dubbed)
【Disc 2】DVD Feature Film (Subtitles and Dubbed)
【Disc 3】Bonus DVD "Exclusive director & interview" (Subtitles)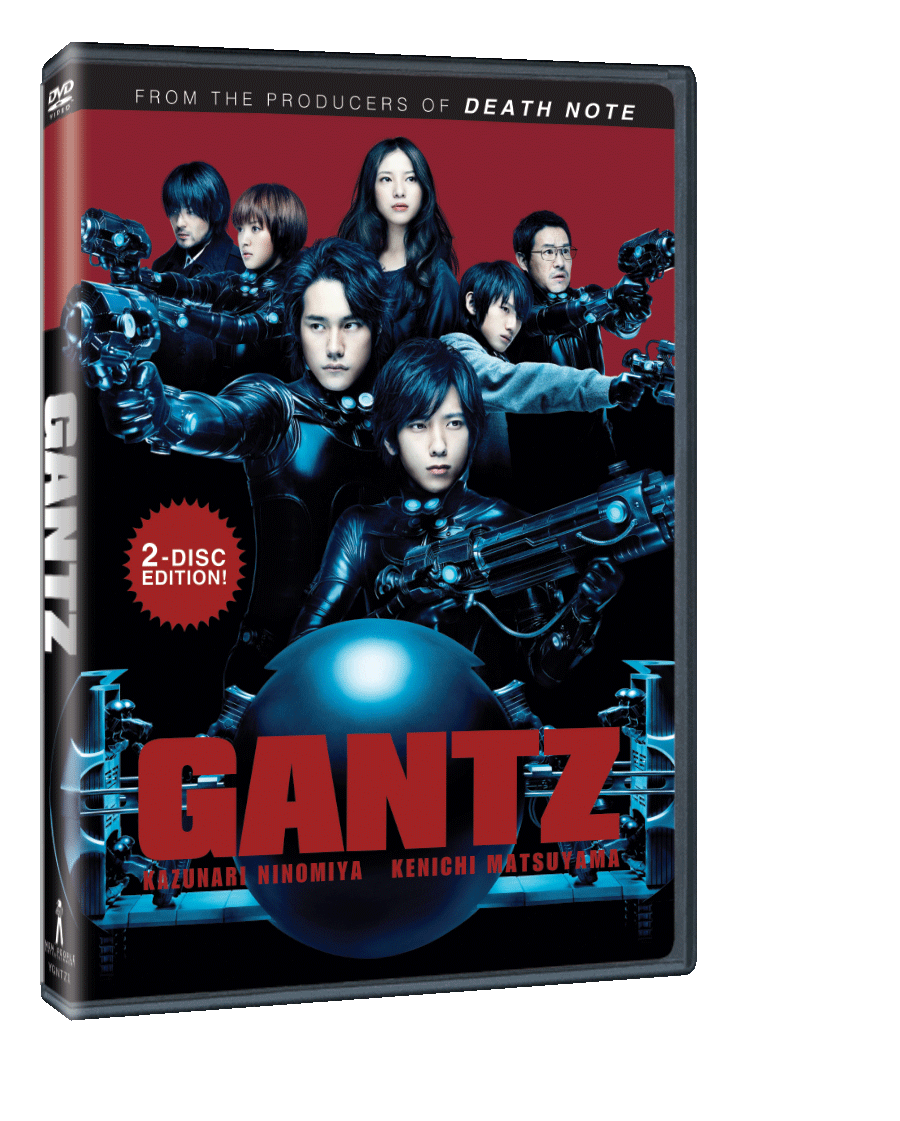 Gantz
(2-disc set | DVD)
【Disc 1】"GANTZ" FEATURE FILM
Original Japanese and English Overdubbed options
【Disc 2】Bonus Footage
Exclusive Director's Interview (Director Shinsuke Sato)


---

Credits:
Based on the manga by Hiroya Oku
Cast: Kazunari Ninomiya, Kenichi Matsuyama
Director: Shinsuke Sato
2011 / Japan / 128 min / Japanese with English Subtitles / English Dubbed
Official Selection:
New York Asian Film Festival 2011 / Fantasia International Film Festival 2011 and more!
© Hiroya Oku/Shueisha © 2011 "GANTZ" FILM PARTNERS
---